Summer Camps & Activities
Below is a listing of summer camps and activities offered by members of the Arts & Culture Alliance. Please continue to check back for updates! We recommend you call each organization directly to verify all information.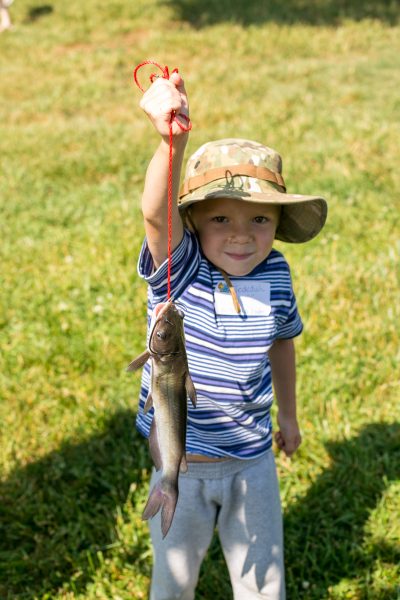 The 33rd Annual Bob Watt Youth Fishing Rodeo is free and open to the public, and sponsored by the Town of Farragut. Youth ages 13 and under are invited to Anchor Park for a morning of fishing and competing for prizes in various categories. Registration begins at 9:00 a.m. and fishing takes place 9:30-11:00 a.m. The Town will provide bait and a limited number of fishing poles. Participants are encouraged to bring their own poles.
The event will be held rain or shine; however, in the case of severe inclement weather, call (865) 966-2420 for the status of the event. For more information: lcox@townoffarragut.org or 218-3372.

Dates: June 19-23
Time: Monday-Friday, 9 AM – 4 PM
We tailor the lessons to multiple ages by working together in whole-group instruction or by splitting up into smaller groups to maximize learning. We spend the day together creating art through various art forms like music, improv games, visual art and dance. Each camp has different teachers ranging from local Knoxville artists to regional artists. We meet-up at the end of the day and share our experiences in a cool-down meditative share time. Our mission is to promote cooperation and the love of learning through art, craft and creativity! Through exploration of self we will find common ground in each other. We like to have fun and create a memorable experience at camp.
Age range: 5 – 13.
Cost: $225 per child
Information: karlalanhess@gmail.com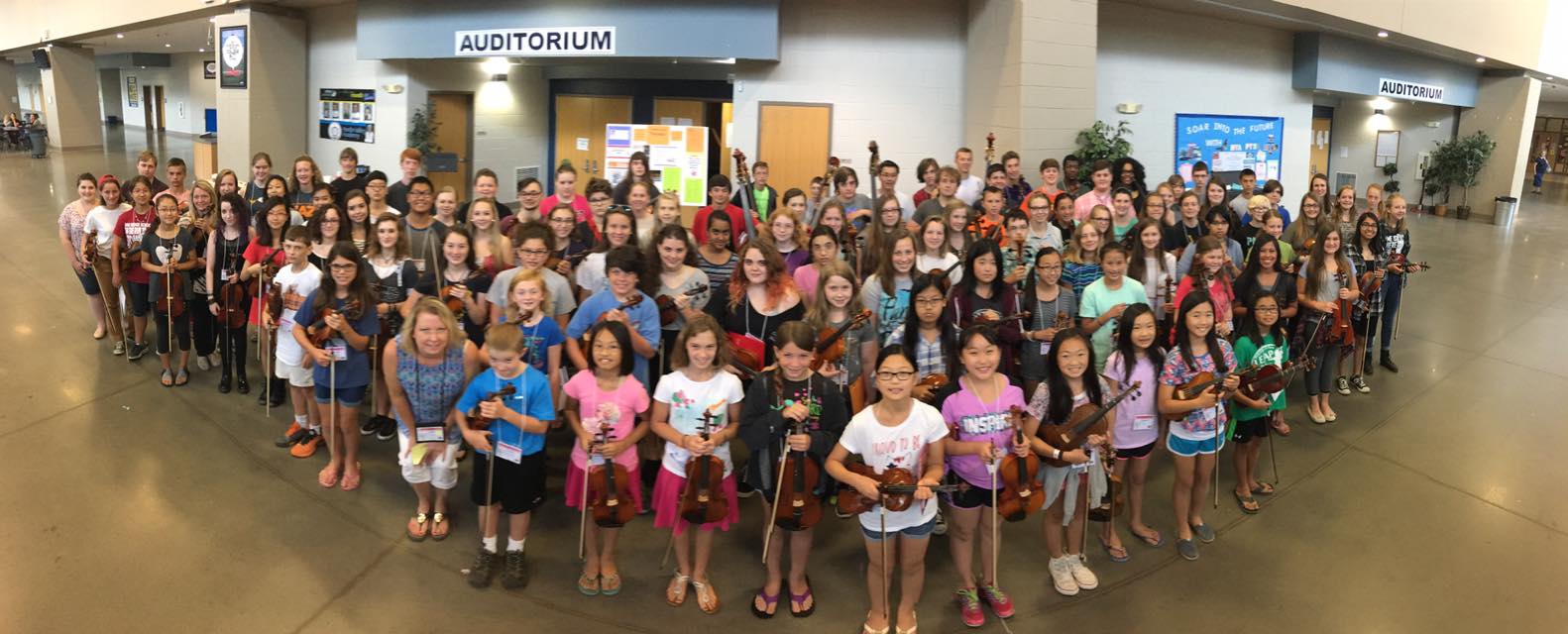 Dates: June 19-23
Deadline to apply: Friday, June 2 – Camp Application Coming Soon!
Final Camp Concert: Friday, June 23 at 2:30 p.m., Location TBD
The 23rd annual Summer String Camp 2017 provides an opportunity for new orchestra players to become oriented with ensemble playing and gives players with experience a week of great music making and fun during the summer off-season. Students are placed randomly based on experience and application information. Please make sure you meet all the requirements for the level for which you apply. We strive to keep the competitive feel out of the camp program and put no emphasis on seating and placement, but will move a student in his/her best interest if the level they are in appears too challenging and stressful. Applicants for the Finale Level may be asked to audition.
Age range: Varies based on the Orchestra Level, but typically for ages 7 – 18.
Cost: $120/participant, which includes activities and a camp t-shirt. Information: Kathy@knoxvillesymphony.com or (865) 680-8125.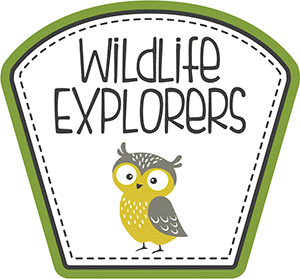 Dates: May 24 – June 28
Time: Wednesdays, 9:30-11:00 AM.
Wildlife Explorers, sponsored by the Town of Farragut, is a program of six classes that will help kids connect with nature in Farragut parks. The focus is on exploration and observation, and the goal is to get kids comfortable with spending time outdoors while learning about the plants and animals that make their homes there.
Topics are "Nature Doesn't Rest," "Exploring Essentials," "Homey Habitats," "Critters Big & Small," "Wonderful Water" and "So Many Birds." Locations vary.
Age range: The classes are designed for children ages 6-10.
Cost: Individual classes are $5 each or $20 for all six. Information: lcox@townoffarragut.org or (865) 218-3372.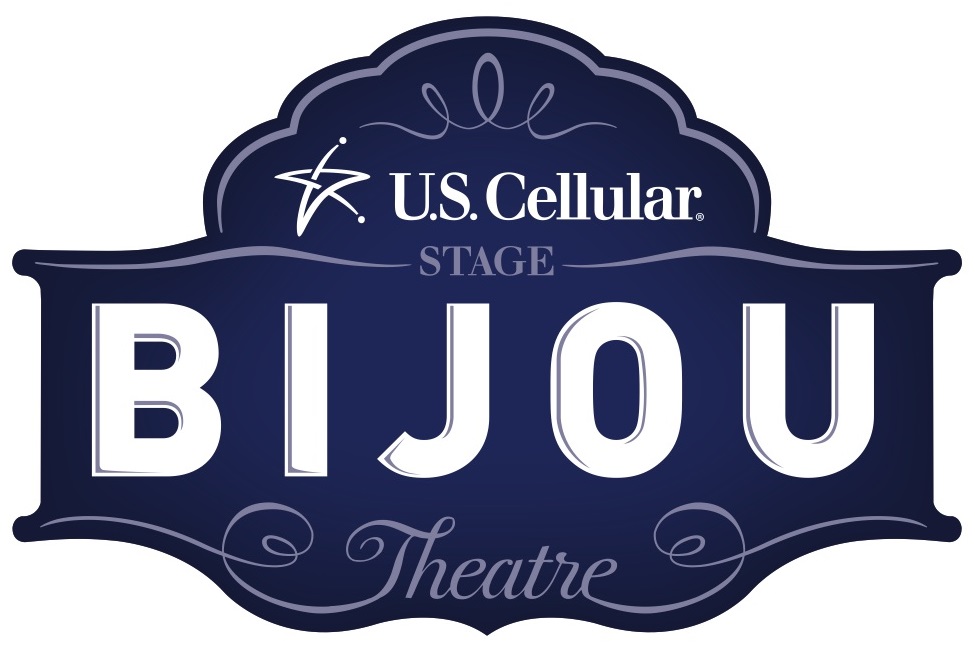 Dates: June 12-16; June 26-30
Time: Monday-Friday, 9 AM – 3 PM. Children are asked to bring a lunch.
Do you have a budding actor or playwright in your family? If so, the Bijou Theatre summer acting camps are the perfect opportunity for young actors. Imagine a summer camp packed with learning, making new friends, performing on stage, and most importantly – fun! That's just what we've designed as campers experience the art of theatre. Each week, children will learn improv, basic stage skills and work together to write a play they will perform on The U.S. Cellular Stage at The Bijou Theatre for family and friends at the close of each camp week. Each performance is free and open to the public.
Age range: The camps are designed for children ages 9-12.
Cost: The cost per week is $135 per child. Information: (865) 522-0832.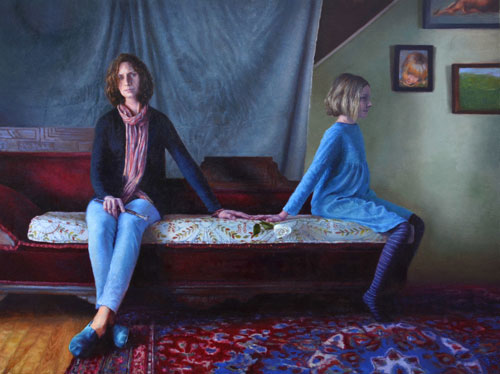 Dates: July 10-14
Time: Monday-Friday, 9 AM – 1 PM. Students should bring a lunch.
Registration deadline: June 30 or until filled
With Catherine Haverkamp. The Appalachian Arts Craft Center in Norris is presenting a camp for youths who are serious about art – but no experience is necessary. Each day we will focus on a different medium and style of art techniques ranging from drawing and painting, sculpture to stained glass and weaving. Local artists will guide the campers in methods that are required for exploration in the art medium of the day. The Camp is designed for youths that can focus for extended amount time on art projects. Students should be prepared to get messy. Please register early to save your spot in the camp.
Age range: Ages 8 – 14.
Cost: Cost per child is $95 for members and $105 for nonmembers. Some scholarships available.
Information: 865-494-9854 or kaloiaacc@gmail.com
Dates: June 5 – July 14
Time: Monday-Friday, 9 AM – 3 PM (no camp July 4)
Registration Deadline: Monday, May 29
Our Place Art Organization Inc's summer day camp designed especially for youth and young adults with intellectual and developmental disabilities. Activities include: art projects ranging from clay, mixed media, painting, gardening, cooking and teaching basic life and social skills, as well as music and dance activities with Sunshine Ambassadors Dance, Inc. Also includes field trips such as Zoo Knoxville, bowling, and the IMAX theatre.
Cost: $125 per week; includes all meals (breakfast, lunch and afternoon snacks), as well as art materials and admissions cost for weekly field trips. A $25 non-refundable fee due with application includes t-shirt. Sibling discount/scholarships are available. Information: info@ourplaceart.com or (865) 973-7297.

Dates: June 22 – July 20
Times: Thursdays, 10:30-11:45 AM
Jan Bolus, the instructor, has taught art in Knox County Schools for several decades. She will have a new art activity each Thursday, and students will be able to take the projects home at the end of each lesson! Most of the projects will be bird-related: a bird mask, an artwork t-shirt, painting on canvas, a clay bird house, and a looney bird marionette.
Age range: Ages 6–11.
Cost: $125 including materials (Art Center members pay $115).
Information: 865-357-2787; fcartcenter@knology.net
Dates: July 10-21
Times: Monday-Friday, 9 AM – 4 PM
The Clarence Brown Summer Acting Workshop is a two week intensive workshop for High School Students. This program is taught by our UT Theatre Acting Faculty assisted by graduate students. Students study acting and musical theatre and present a public showcase at the end of the session. The Workshop takes place on the UT Campus in the Clarence Brown Theatre acting studios and theatres.
Age range: High school students
Cost: The cost for the two week session is $525.
Information: Terry Silver-Alford at 865-974-8504 or tsilvera@utk.edu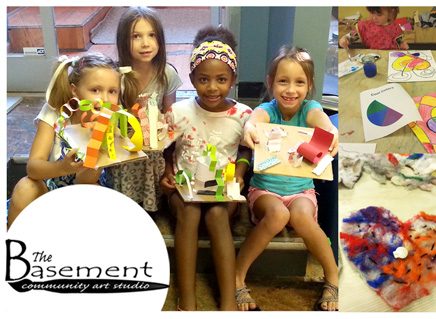 Dates: May 31 – July 21
Time: Monday-Friday, 9 AM – noon. Campers are encouraged to bring a water bottle and a small snack to camp each day.
We will be hosting several art camps this summer with a different theme each week!
Wed May 31 – Fri June 2: Reggio Inspired Art Camp for ages 4-5 will focus on Sensory exploration of art.
June 5-9: Creative Mindfulness Camp for ages 9-11 will focus on self expression and relaxation through art.
June 12-16: Basics of Graphic Design for ages 8-11 will focus on design and layout (work will be done by hand, not computer).
June 19-23: Art & Science Camp for ages 6-9 will focus on creative experimentation and the link between science and art.
June 26-30: Graphic Design for ages 12-18 will focus on design and layout (work will be done by hand, not computer).
July 10-14: Fiber Arts Camp for ages 9 & up will focus on exploring various fiber arts including felting and hand sewing.
July 17-21: Art Around the World for ages 6-11 will look at the art, music, and stories for a different region of the world each day and we will make art and craft projects inspired by the region of the day.
Cost: Camps vary from $95 – $195 per week. Information: (865) 333-5262.
Dates: June 13 – July 21
Register for one or many!
June 13-15, 9:00-11:00 AM: Jurassic Kids Camp for ages 2 & 3 plus caregiver.
June 20-22, 9:00-11:00 AM: Dino Explorers Camp for ages 4 & 5.
June 26-30, 9:00 AM – noon: Archaeo Kids Camp for rising 4th-6th graders.
July 11-13, 9:00-11:00 AM: All That Glitters Camp for ages 4 – 6.
July 17-21, 9:00 AM – noon: Fossil Camp for rising 4th-6th graders.
Age range: Toddlers through rising 6th graders.
Cost: Camps vary from $35 – $110. Information: (865) 974-2144.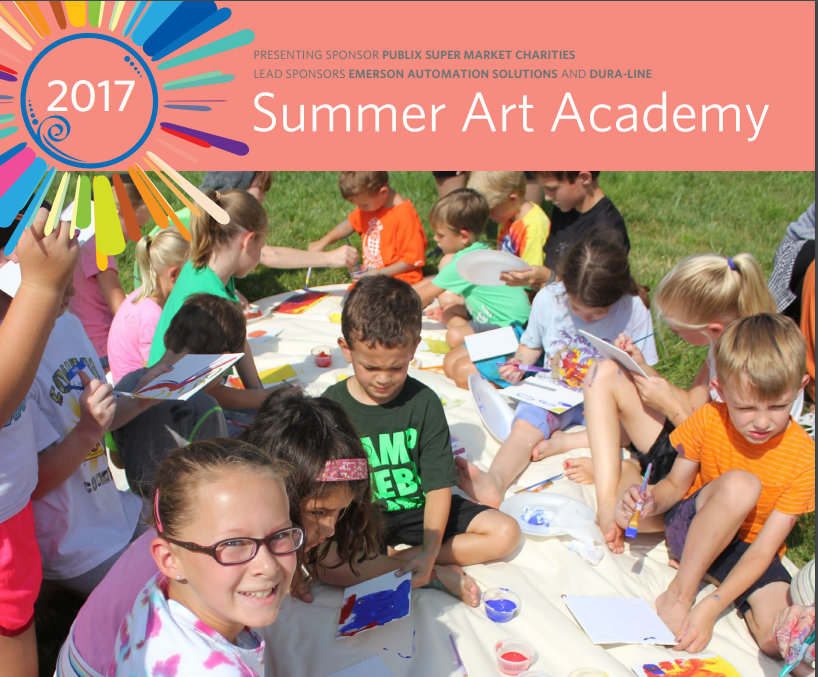 Dates: June 5 – July 28
Time: Monday-Friday (typically 9 AM – 12 PM or 1-4 PM)
Offers quality educational opportunities that will ignite your child's imagination through drawing, painting, sculpture, and more. Each week offers a new and exciting age-appropriate art class that will nourish and challenge your child. The KMA's certified art educators provide instruction in small groups with personalized instruction. Classes are designed to increase your child's knowledge of art, and help in the development of his or her artistic techniques, fine motor skills, critical thinking skills, and confidence. Each class includes sessions in the museum galleries, relating class activities to works in the collection. At the end of each week we celebrate with an exhibition and presentations by the students. View the catalog of classes at http://knoxart.org/feature/kma-summer-art-sched-registration-2017.pdf.
Age range: 3 and up.
Cost: Weekly tuition for the half-day class is $85 for KMA members and $100 for non-members (unless specified otherwise), and includes workshop supplies, instruction, and guided tours. Classes are filled and scholarships are awarded on a first-come, firstserved
basis.
Information: 865-525-6101 ext. 241 or education@knoxart.org.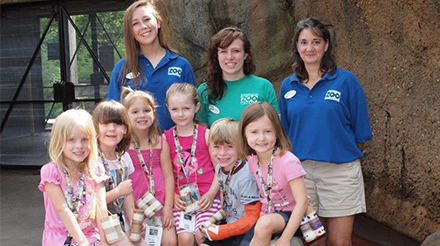 Dates: June 5 – July 28
Times: Monday-Friday, 9 AM – 3 PM. Bring a sack lunch and snacks; drinks will be provided.
Zoo Knoxville offers a variety of day camps throughout the year for kids of all ages and abilities. Camp activities include animal interactions, excursions through the zoo and trips behind-the-scenes to learn how we care for zoo animals. All camps are designed to be age-appropriate. All camps are held at Zoo Knoxville rain or shine. Programs fill quickly and are on a first-come, first-serve basis.
Age range: Ages 4 – 13.
Cost: Zoo Knoxville Members: $155; Non-members: $175.
Information: zkfamily@zooknoxville.org.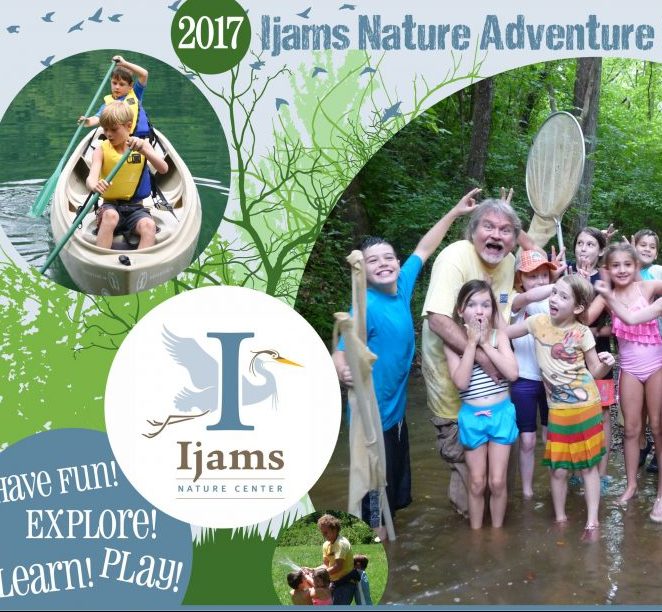 Dates: June 5 – August 4
Time: Monday-Friday, 10 AM – 4 PM (morning camp & after care available). Lunch and snack included.
June 5-9 and July 10-14: Nature's Heroes and Villains Week. There are many wonderful things we love about nature, but there are also things we fear or dislike about nature. The oft-dreaded poison ivy creeps up tree trunks and lines the trails, but is it a villain in nature?
June 12-16 and July 17-21: Exploring Ijams Wilderness Week. Do you have what it takes to survive a week at Ijams? Adventure awaits as you make your way across the wilderness in search of shelter, water, and food. New and exciting discoveries are around every turn.
June 19-23 and July 24-28: Time Traveling Explorers. Ijams holds many secrets about its past; join us as we travel through time to meet some of the pioneers of the land, study geologic formations, and uncover artifacts that were long forgotten.
June 26-30 and July 31 – August 4: Aquatic Adventures. Discover the amazing and sometimes elusive world of aquatic life at Ijams. This week is dedicated to getting up close to the plants and animals that call the ponds, creek, and river home.
Age range: Open to ages 6 through 12 (or must have completed one year of Kindergarten to attend).
Cost: Camp rate is $255 each week ($230 for current Ijams members) plus additional fee for morning/after care. Information: (865) 577-4717.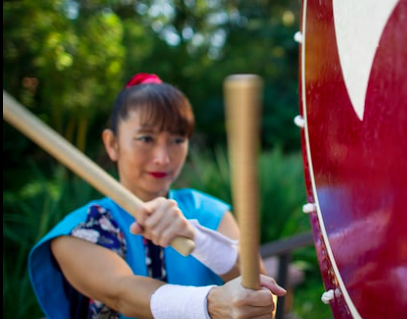 Celebrate Asian Culture with martial arts, music, dancing, authentic food, fashion, crafts, kids activities, and more! Join everyone downtown for an exciting – and delicious! – celebration of all things Asian culture. We are inviting Professional Japanese Drum players from Disney World Epcot! We'll also have passports for children to "travel to" each country.
Knox Asian Festival aims to promote diverse cultures and celebrate traditions and talents from the Asian continent. The Festival aims to bring together people from various cultural backgrounds, to promote peace, harmony, unity and healthy life styles. Each participating country will showcase its unique music, dance, food, fashion, handicrafts and other products.
The event is free, family friendly and FUN! On Market Square in downtown Knoxville. Presented by the Asian Culture Center of TN.
https://www.facebook.com/knoxasianfestival/
https://www.knoxasianfestival.com